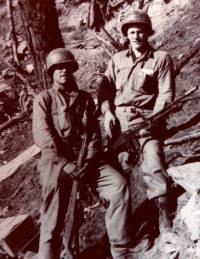 We Honor our Soldiers. They have fought in "every" American Battle.

Bob Exley, Heart Break Ridge, Korea










Ernie, this is my buddy Ed Kapellas. We're still in touch. I was drafted into the United Staes Army on March 19, 1951 at Wilkes Barre, Pennsylvania for a term of 21 months and took basic training at Camp Brekenridge, Kentucky for 14 weeks, in Company D 502 Air Borne Regt. of the 101st. Airborne Div. After finishing Basic, I had a 10 day leave then left for Korea on August 2, 1951 from San Francisco on the USNS Collins. Your uncle and my cousin Gerry Exley was there about the same time. After 18 days at sea we landed in Yokahoma Japan, then after a 3 day stop took a train to Saebo Japan. There we boarded a boat to Pusan Korea. We then took another train and moved north to somewhere near Chun Chon. I was assigned to the 7th. Infantry Div. 32nd. Regt. Company F as a rifleman 1st. Scout B.A.R. man and Squad leader. I spent 10 months in the same unit on front lone duty. I left Korea early June of 1951 and returned to the U.S.A. July of 1952. I had a leave of 10 or 12 days and then was assigned to a Training Unit and then began training recruits in basic with the 5th. Div. 11th. Regt. Company B., as a Cadre Man Platoon Sgt. at Fort Indian Town Gap., Pennsylvania, not too far from home. I was discharged from the Army on December 18, 1952, seemed like a long time. I returned home to Mildred, Pennsylvania , awarded the Conduct Infantry Badge, United Nations Medal, Korean Service Medal with two Battle Stars while in the Army. This last Service Medal arrived 50 years later......Cousin, Bob





Bob is on the right, his friend Ed is on the left, They're still in touch. Ed lives out West..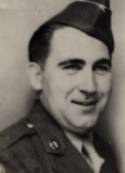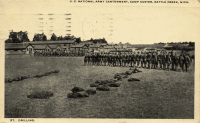 Post Card from Henry Hatton, Basic Training before going overseas, WWl
Both brothers Alfred and Henry served. Alfred was gassed and suffered the rest of his life. Henry survived. Both lived in Michigan.



There's a Plaque in thr Statue of Liberty with the Hatton Family.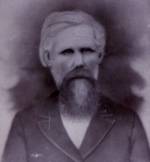 My, Ernest Hatton 2nd., GG-Grandfather George Gilbert Potter born 1842. Served in the Civil War. To read two of his letters go to the top of the page and click on Civil War.xt.





Our Potter, Rowley, Bliss families arrived in the early 1600s in Mass. The Potters were founders of New Haven, CT 1639. Our earliest family member was Edward Fuller of the Mayflower. We are grandchildren of all of these several generations past. Another ancestor is Captain Titus Hinman.
Dorcas Hinman married Phineas Potter of CT, later of Otsego, N.Y. were the Potter family remained for over 200 years and one branch still lives. Our family moved into Sullivan County, PA in 1850 from Otsego and a branch still remains in Sullivan County. Other related families are the Shermans, also the Grants. Our family history can be found in several genealoy publications.